ABOUT US
Upcoming Events
Newberg May Walk & Bike Challenge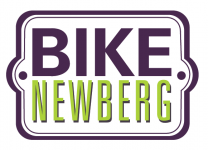 During the month of May, the City of Newberg holds a Walk & Bike Challenge, encouraging us to get some exercise and be good to our environment. We can participate as a community by walking or biking to worship and other events at North Valley this month. When you do so, sign up on the sheet in the foyer to let us know how many in your family participated. Last year we won the church division, so let's see if we can keep our title!
You are welcome among Friends!
Location:
4020 N. College Street in Newberg, Oregon (directions)
Office hours:
Monday: 8:30am-1:30pm
Wednesday: 9:30am-1:30pm
Friday: 8:30am-1:30pm
Phone: 503.538.5340 // Fax: 503.538.5141
Sunday Worship:
Unprogrammed meeting: 9:30am
Sunday school (age 4+): 9:30am
Programmed meeting: 10:45am
Learn more about North Valley Friends Worship.
North Valley Friends Church (NVFC) is a member of the Northwest Yearly Meeting of Friends.
NVFC Directory
If you're part of North Valley, download the directory here. E-mail the NVFC office to receive the password.