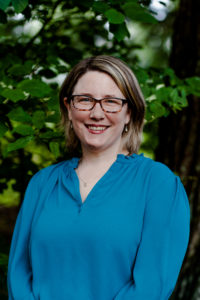 Leslie Murray (leslie@northvalleyfriends.org)
Lead Pastor
Leslie has been a part of the pastoral team for over 15 years serving in a variety of roles. She received her Masters of Divinity from George Fox Seminary (Portland Seminar) in 2014. She is a recorded minister at North Valley Friends Church. Leslie delights in facilitating the church to be the church and discerning what it means to be faithful as we follow Christ together. Leslie finds joy in scuba diving, CrossFit, the Timbers and Thorns, and playing board games with her family.
Nate Macy (nate@northvalleyfriends.org)
Pastor, Worship and Social Media
Nate has been part of the pastoral team since 2013. He has a Masters in Spiritual Formation from George Fox Seminary and is a recorded minister at North Valley. Nate feels called to create space for the body to encounter God through our mutual life together. Nate enjoys boating, the beach, kites, all kinds of music, and Pixar movies.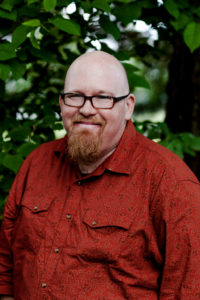 Cole Kneeland (cole@northvalleyfriends.org)
Youth Pastor
Cole joined the North Valley Team as Youth Pastor in May of 2022. Cole finds his call in providing safe places for people to wrestle with all the things life throws at us. He is a listening and caring presence for youth, wanting to meet and hear them where they are. Cole finds joy in getting outdoors, a good story, and playing Dungeon and Dragons with close friends!
Gina Ankeny (gina@northvalleyfriends.org)
Children's Pastor
Gina joined the North Valley Staff in August 2022. Gina has been part of the NVFC community for well over a decade and has a degree in elementary education, as well as working with Red Bucket preschool. Gina is creative, kind, and passionate, and brings these gifts to serve and love our kids at NVFC. Gina enjoys baking, great movies, and traveling.